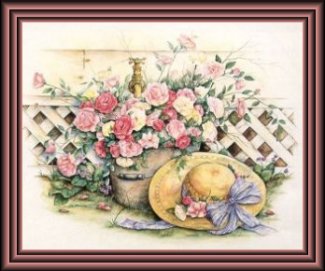 I wish each and every one of my visiters a warm welcome to my site. Please come in and have a browse. You will find short stories, poems, crafts, hobbies, and special thoughts of interest.

Some of the changes being made to this site will be removing my grandsons photos at his Mother's request. But I will share in writing what he has been doing and how much he has grown in the past 3 years. I welcome any funny stories of things children do and say if you would like to share them. They will be submitted in Nana's Treasure page with your message and signiture.

I'm a dreamer, I'm a writer, I'm a romantic, I'm a traveler, I'm a believer. Expand your thoughts, open your hearts and dare to be all that makes you the beautiful person that you are. And Know that you are held in the depts of my heart as a treasured friend and are loved completely as I know no enemys. Only a growing garden of friends that are the sweet fragrance of life itself.




I would truly be grateful if any of my visitor that may have any information about my site or maybe it could be something that you fancy me adding e.g.. Recipe, Poem, Short stories, Dreams you could even have a dream that you would like to share with others.

Please could you go to my contact page or you could even click on the link below and I'll answer all mail as soon as possible. Thank you for all your time and I hope your enjoying my site just as much as I'm building it.

Thanks again

Michigan


USA
I would like to extend my most Heartfelt Gratitude to Golden_Princess_20012001@yahoo.com for all her hard work and precious time she put into helping me with my homepage. Her ability in design and format and helping me with much needed spelling corrections has been a Blessing and relief. She is a wonderful friend and Treasure to my Heart.